Babajob connects employers with job seekers who're looking for well-paying jobs which are close to their homes.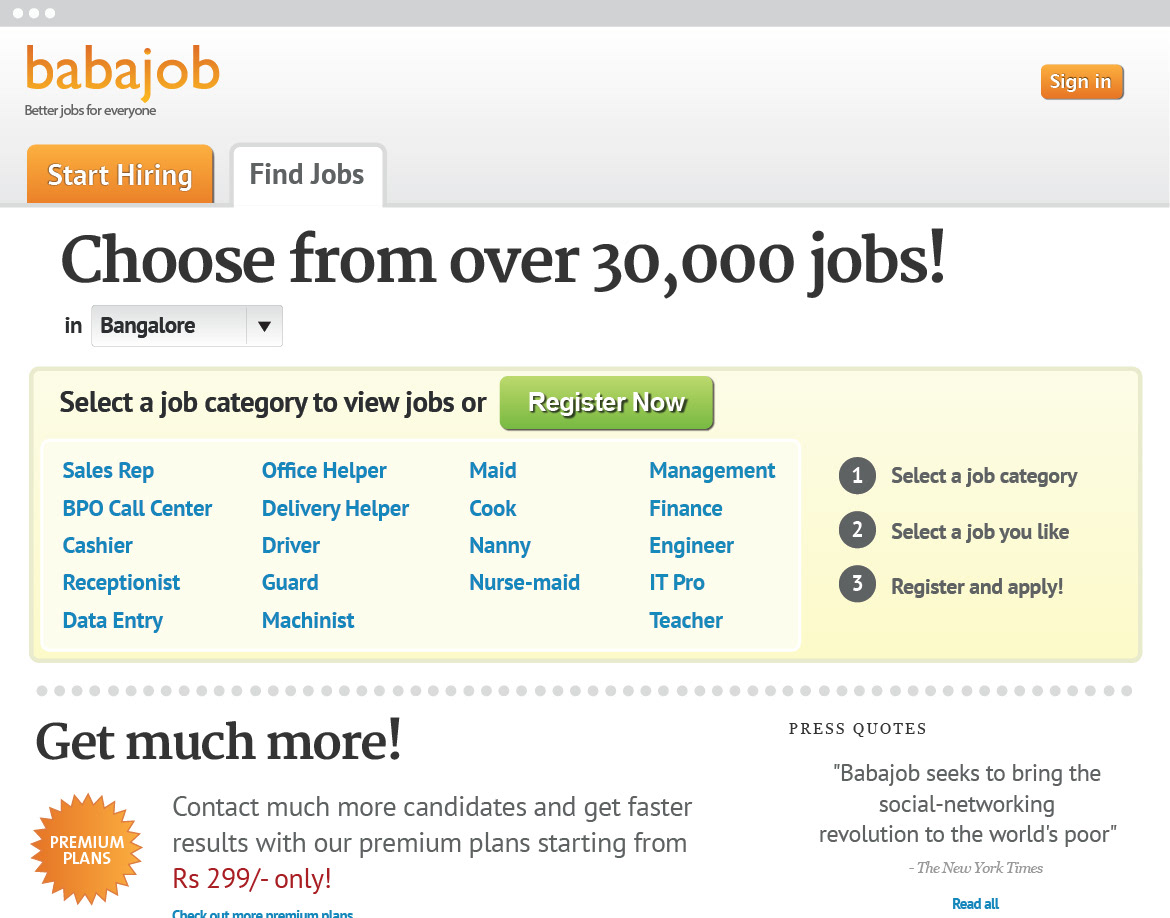 The babajob website is designed to cater mainly to the employers. Employers specify what they're looking for alongwith their location. The UI tells them the average salary being offered to the job profile they're posting. Once the job is posted, relevant job seekers receive a message with the name and phone number of the employer, and, call up the employer.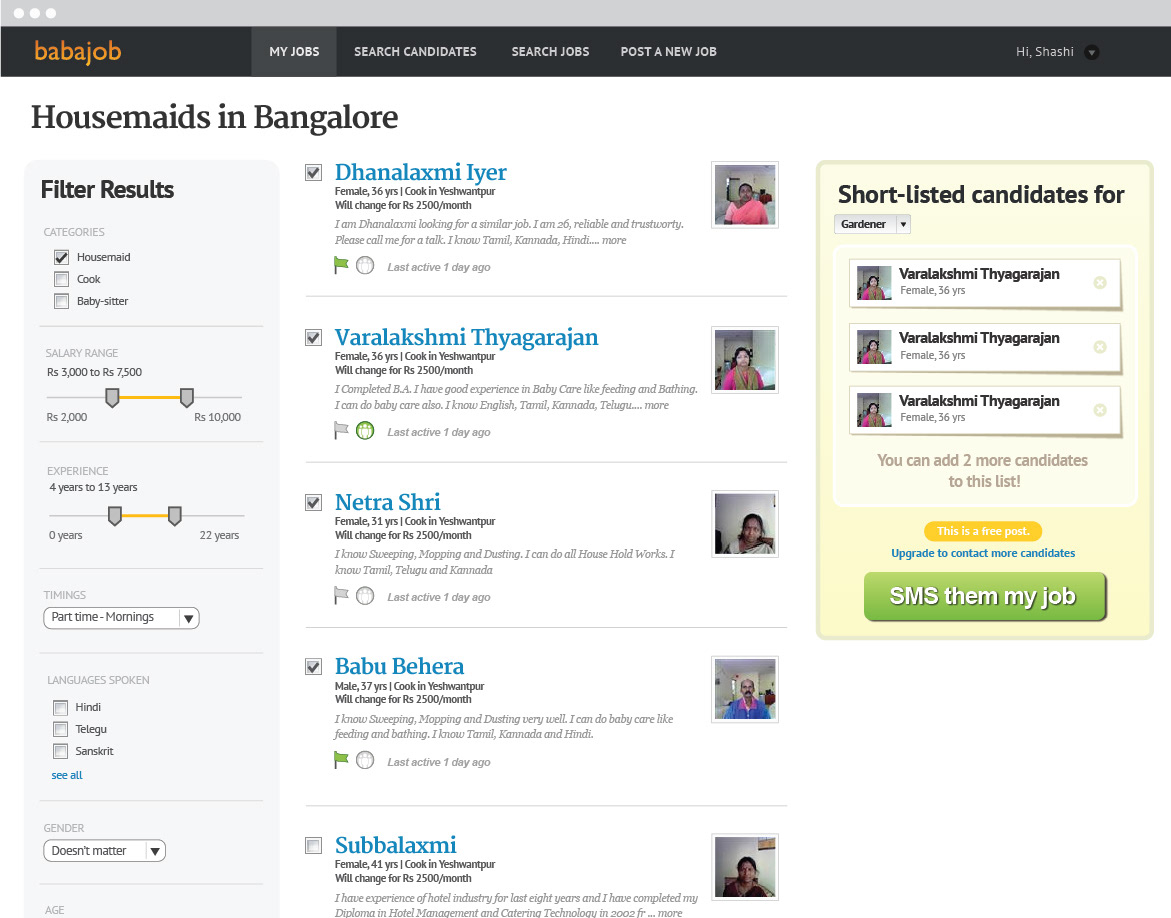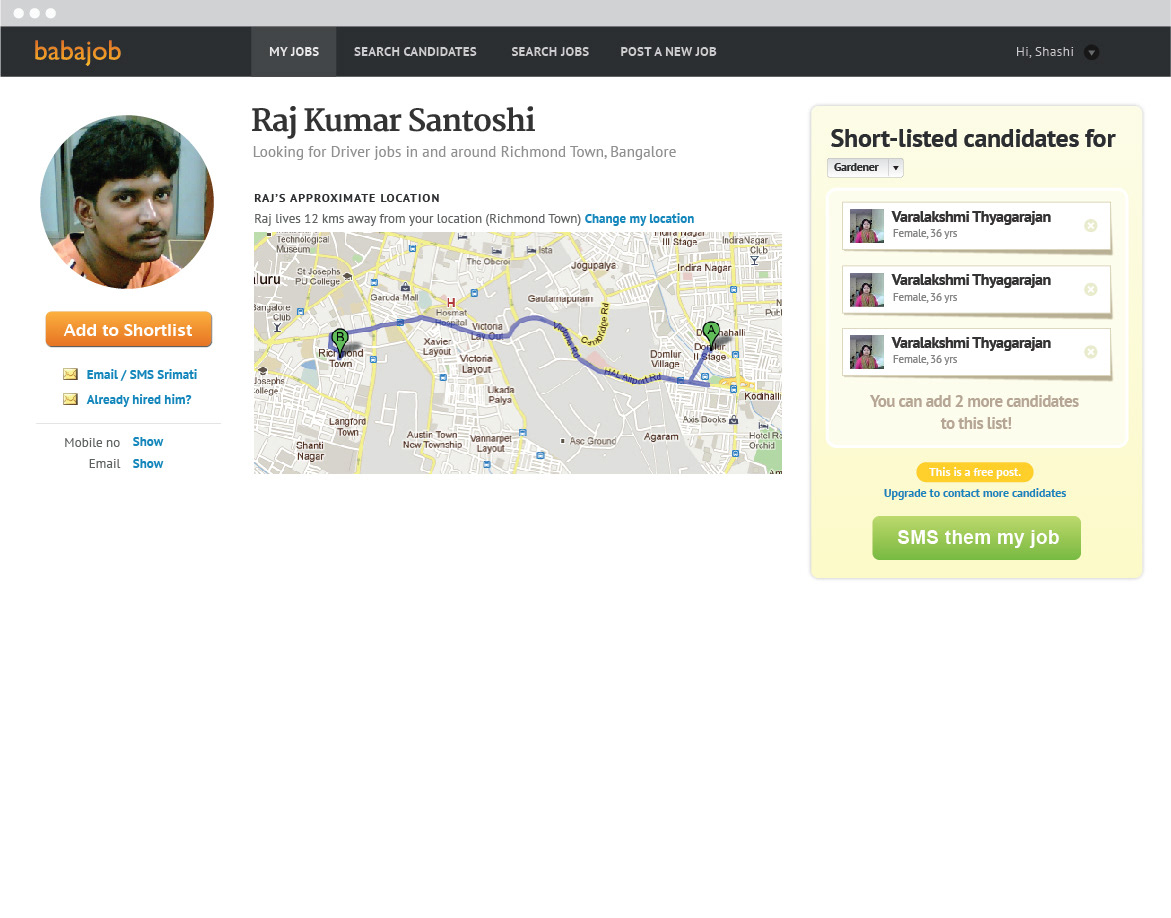 The babajob app was one of the few native apps to be shipped with the new Win8 PCs to be sold in the market in India. The Windows8 app for babajob performed the same tasks as the web interface, only in the Windows 8 style!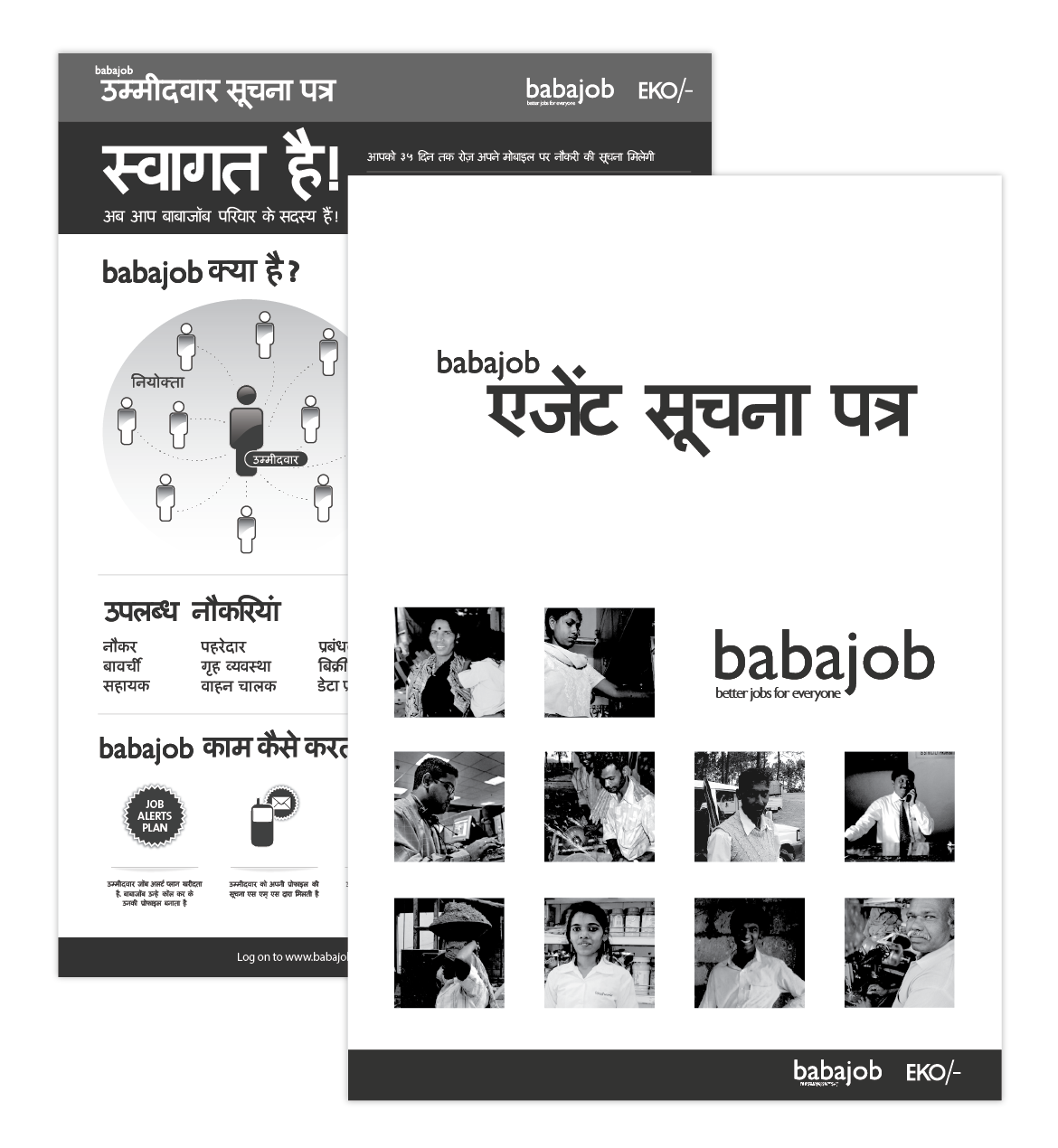 The Customer Service Personnels and the job seekers both needed to be educated about how babajob works and hence we prepared information booklets for them, walking them through the registration and job seeking (& job seeker registration) processes.
Additionally, we prepared a small information card for the job seekers informing them of the registration process which also tripled up as a calendar and a debit card or PAN card holder for them. We saw some of them delighted to have one.